The key to your
dream Porsche vehicle
is in your hands.
Power, confidence and control. Your experience behind the wheel of a Porsche vehicle is the same experience you will have with Porsche Financial Services. Our knowledgeable, professional staff will help you determine which flexible lease or retail finance options works for you to make your dream a reality.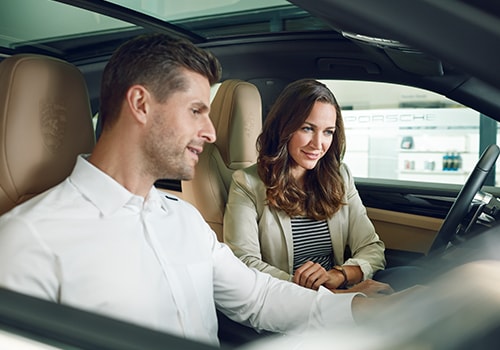 New Customers
If you are looking to join the Porsche family, we have programs to assist you and greet you with open arms. Discover what Porsche Financial Services has to offer to new customers, including the Welcome to Porsche program, and see how effortless driving your dream vehicle can be.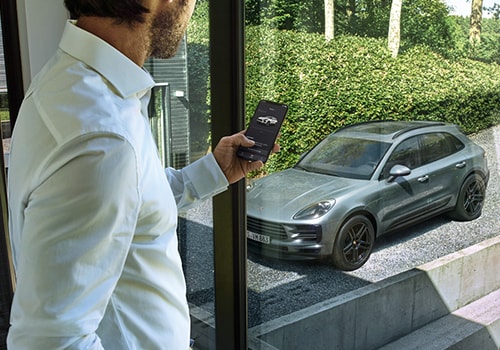 Current Customers
As a loyal Porsche Financial Services customer, you understand the satisfaction of time behind the wheel. Porsche Financial Services aims to make driving your vehicle easy with savings from our End of Term Lease Loyalty Program, keeping your focus on the road ahead.
Have Questions?
Take Home a New Porsche at the Jack Ingram Porsche Finance Center
If you're hoping that your future includes a sporty new Porsche, a call or visit to the finance department at Jack Ingram Porsche in Montgomery, AL, is one of the first steps to making that happen. Our knowledgeable personnel will take a look at your credit, income, and other information to help you find a way to take home a new Boxster, Cayenne, Panamera, or Macan today.
Should I Buy or Lease?
Buying and leasing each have their own benefits, but the most important advantage of both is that you end up driving away in a new Porsche. After you've navigated selecting the vehicle that you want and choosing from among the available upgrade and add-on packages, you'll have a chance to talk over your payment options with a member of our finance team near Prattville.
When to Buy?
When purchasing a new or used vehicle, the payments may be substantially higher than with a lease agreement. However, at the end of the payment term, you'll own the vehicle and have no further financial obligations other than maintenance, tags, and other routine expenses. If you like the idea of driving the same vehicle for many years and can afford the larger payment, buying may be right for you.
When to Lease?
Leasing is often the preferred option for individuals who don't want to make a long-term commitment to owning a vehicle or who like having a new vehicle every few years near Millbrook. The more modest monthly payments could also allow you to drive the Porsche of your dreams when you otherwise might not be able to afford it.
Learn More about Your Options Today at Jack Ingram Porsche
If you live or work in the Prattville and Millbrook area, don't hesitate to stop by our showroom to look over everything available and discuss your budget and needs. We look forward to working with you soon.
Make an Inquiry